Se director Phyllida Lloyd said RTÉ Entertainment that the drama, which tells the story of a single mother trying to build her own house, "is a story of the world".
The British filmmaker, whose credits include a box office success Mom Mia! and the Oscar winner The Iron Woman, has partnered with SeIrish writer and star Clare Dunne to get the story on the screens.
Below, Lloyd talks to Laura Delaney about the "overwhelming" reaction to the film in the US, the five-week shoot in Dublin, the importance of gender balance on set, and why SeThe themes of homelessness and domestic violence are more relevant than ever.
Laura Delaney: Se received rave reviews at the Sundance Film Festival. Were you surprised by the number of viewers who can relate to the story?
Phyllida Lloyd: We found out that by showing the film at Sundance and Dublin, people showed up and left: "This is my story, and it was my mother's story, and I was this child ". The film provides access to the levels of trauma and challenge that so many people face. The response so far has overwhelmed us.
It's not just a Dublin story – it's a world story. The landscape of homelessness everywhere is truly devastating.
The pandemic and the Covid-19 restrictions have made the situation worse for many people living with domestic violence. Do you think your already relevant film will have more of an impact on viewers now than if it had been released earlier?
It was humiliating that the themes of the film became sharper. We know that the Covid experience has made people very vulnerable to domestic violence and the stress on people is absolutely enormous.
It is remarkable that the themes of isolation and community that are central to the film seem to have gained momentum.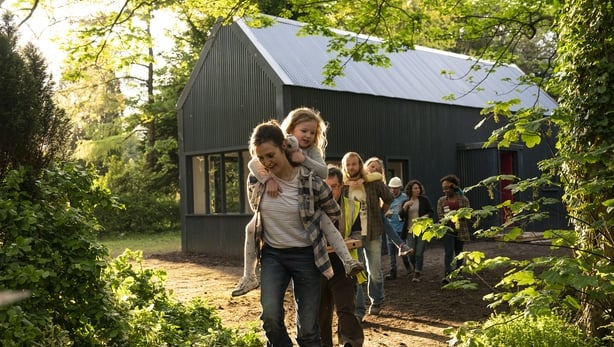 We now understand what it is to be a neighbor, what it is to have a neighbor, and this safe place of one person is someone else's isolation nightmare.
When Claire [Dunne] went to speak to Women's Aid in Dublin, a lady she spoke to said: "Please don't make this woman a victim because these women are so strong and have to be strong to stay and go" . It was very important to us.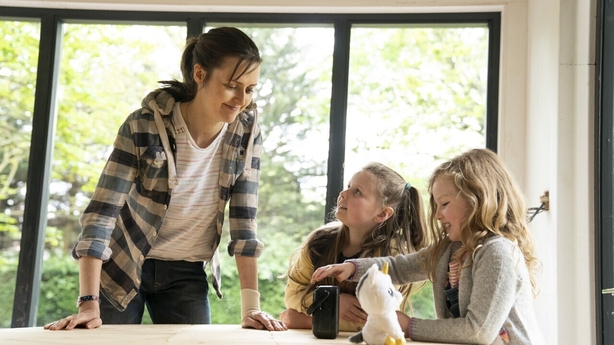 The shooting of the house building scenes took place in Clontarf. How the hell did you stumble upon someone's backyard in Dublin and what their neighbors thought?
Our site manager was very successful, finding the land at the back of someone's backyard – and so close to town too. When he stumbled upon it, we were delighted.
However, there was a time when suddenly a house started to be built next door. Our hearts stopped when we heard the sound of a concrete mixer. But everything smoothed out quickly.
Tom, the man who owned the land, was very successful in involving the neighbors in the dilemma, so the people were very nice to us. It was an incredible and very humbling experience working on this film in Ireland.
You shot the film for five weeks. I imagine it was incredibly difficult with no room for error?
I wanted to have the freedom not to have to pitch "big stars" so we cut the budget to do that. There were times when I said to myself, "Am I going to be able to get there in time?" "
It was all about preparation and rehearsal. All of the actors had to learn how to use these deadly power tools and lift heavy objects without getting damaged. It was a quick shoot but we were well prepared.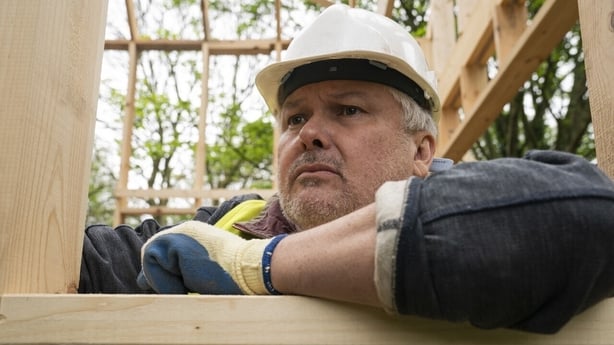 You tried to achieve a 50/50 gender balance among the crew and the cast. Did you encounter any difficulties throughout the process?
Clare and I had been working on a large all-female theater project for several years. We were there to want to get good representation. It's not easy because there aren't a lot of women in the movies technically and the ones you can find are extremely sought after.
We really went there to try to get a 50/50 genre split. Clare wanted a very diverse community on the construction site among the characters to reflect the nature of the city as it is today. Diversity of all kinds was really important to us.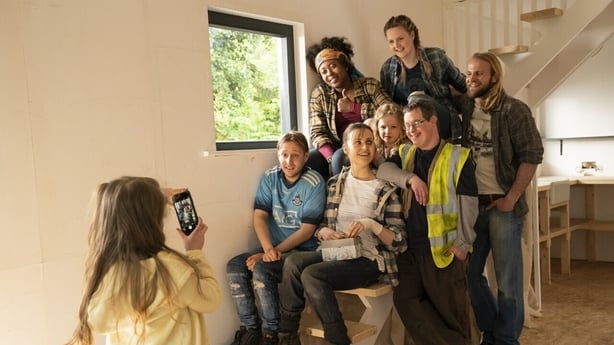 With decades of live performance behind you, are you still nervous before theatrical and big screen releases?
Can't really relax until I see a bunch of reviews. I've been wired through years preparing for an opening in the theater where everything is happening at the same time.
I still feel very nervous, but I shouldn't. I should just take the opportunity to share it with people.
I was a little afraid to propose to make this film in Ireland because I wondered if an Irish director would give it more authenticity. Finally, I just thought, 'This is it' and I went, because I really wanted to put Clare in mind.
I am very excited for Clare. I wanted so much to help him get on the screen. She had a hard time getting hired for various reasons, her birthmark on her eye was not helping her find screen work in America.
I'm so proud of her and both excited for her as a writer and actor. She's waited a long time and worked so hard, and she deserves everything I hope will come to her. I feel like a proud godmother.
Se is in theaters now.
Click here for more cinema news.